Science Learning Partnership
What is the Science Learning Partnership?
A partnership between Hallam Teaching School Alliance and STEM Learning, we are the Science Learning Partnership for South and East Yorkshire.​
Science Teacher & Subject Leader remote network meetings
Secondary Science Teacher networks are running remotely with themed sessions, starting this term on 30th June 2021.
From September, we are running 3 remote meetings per term, on a range of themes for secondary teachers. One meeting per term is specifically for subject leaders/HoDs, the other sessions will be appropriate for teachers with an interest in a particular aspect of science teaching.
A school can sign up to all sessions for just £90 for the year. They can send any member of the team from their school to the sessions, one place per school per session. The modest fee allows us to bring in quality speakers to enhance the sessions. As a science HoD you may be able to identify sessions appropriate for members of your team, where the theme ties in with specific areas of practice they are currently interested in developing. The session titles  are as follows:
Using Ed Tech to maximise Learning
Effective practical work
SEND in Science
Subject leaders – developing your team using a coaching model
Maths in Science teaching
Maximise Learning in Science 1 – Teaching with memory in mind
Subject leaders – science curriculum models
Developing Literacy in Science
Maximising Learning in Science 2 – Teaching with cognitive school in mind
Subject leaders – Using the EEF Science guidance reports
To book Secondary Network meetings, click here.
To book Primary Network meetings, click here.
Summer term CPD and Teacher Release Payments
Teacher Release Payments are being offered to secondary science teachers in South & East Yorkshire attending one of the following whole day CPD sessions in Sheffield. These are practical science sessions, to give early career teachers opportunities to develop practical aspects of their teaching. Is there someone in your team who could benefit from attending one of these CPD sessions?

Strengthening Practical work in Physics 
Date: 6/7/21 Strengthening practical work in physics | STEM
We are taking a cautious approach to the return to face-to-face CPD by limiting numbers to 8 per session, so that effective social distancing can be maintained. We also reserve the right to move the training online  should the circumstances dictate that we need to do that.
A Teacher Release Payments of £100 per day of CPD is available, one per school, which more than covers the course fee. Schools must still pay the course fee at the point of booking, which is £185 per day. 
Participants will be given a discount code by the SLP to be applied at the point of booking. This code will not offset/reduce the course fee; it will trigger the Teacher Release Payment by STEM Learning to the school on completion of the course, and not longer than 8 weeks later.
CPD should be booked and paid for as normal (on the website at the point of booking or by invoice). The school will then receive the Teacher Release Payment as per the information above.
If you are interested in booking with the Teacher Release Payment, please respond to Tim Clark: tclark@notredame-high.co.uk in the first instance, with the name of person attending,  school and the course title you would like to book a place on. We will then send you the discount code to be applied when making the booking.
What can we offer your school?
CPD delivered within schools or clusters of schools
One to one support for Science subject leaders
Support for science departments to move to good or to outstanding
Science CPD to move teaching towards outstanding
Support for the science teachers at every level of their career – NQTs; RQTs and beyond
Professional development for outstanding practitioners in delivery of CPD
School to school support in delivery of the new specifications and programmes of study



As the Science Learning Partnership for Sheffield, Barnsley and Rotherham,  we are part of the STEM Learning Network, which also includes STEM Ambassador Hubs. STEM Ambassador Hubs can support you with anything related to the STEM Ambassadors programme. Your STEM Ambassador Hub is North Midlands, South and East Yorkshire and is run by Derbyshire Education and Business Partnership. They can help you to enrich your STEM curriculum, raise awareness of STEM careers and support STEM activities in the community.
You can contact the STEM Ambassador Hub Lead:  ambassadors@debp.org


STEM Club Champions
We're excited to announce a four-year expansion initiative for our successful STEM Clubs programme. Funded by the Gatsby Foundation, the expansion will provide a comprehensive support package to help secondary state-maintained schools in England establish thriving and successful STEM subject clubs as part of their core STEM enrichment.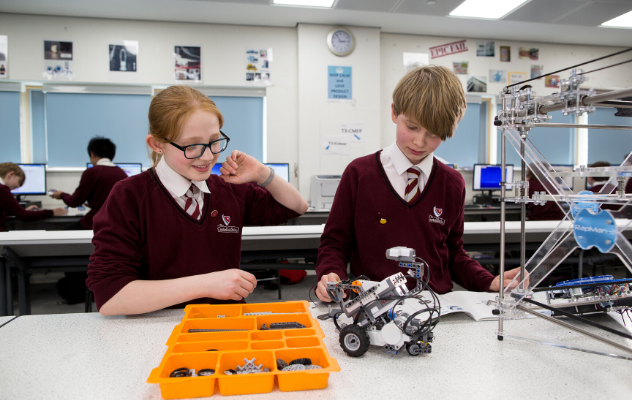 To find out more go to the STEM Clubs Champions webpage.
Recent Media coverage:
Receive our newsletter: Email TClark@notredame-high.co.uk